Escrito por Beatriz Iglesias García, lunes 1 de junio de 2015 , 17:49 hs , en ALUMNOS
Hello! We are the students of 1st Year of ESO of the Bilingual Programme of the British Council / MECD at IES Tierra de Ciudad Rodrigo. At the beginning of October, Kevin Whitley arrived at our school and he has been working with us, as our Language Assistant, this year.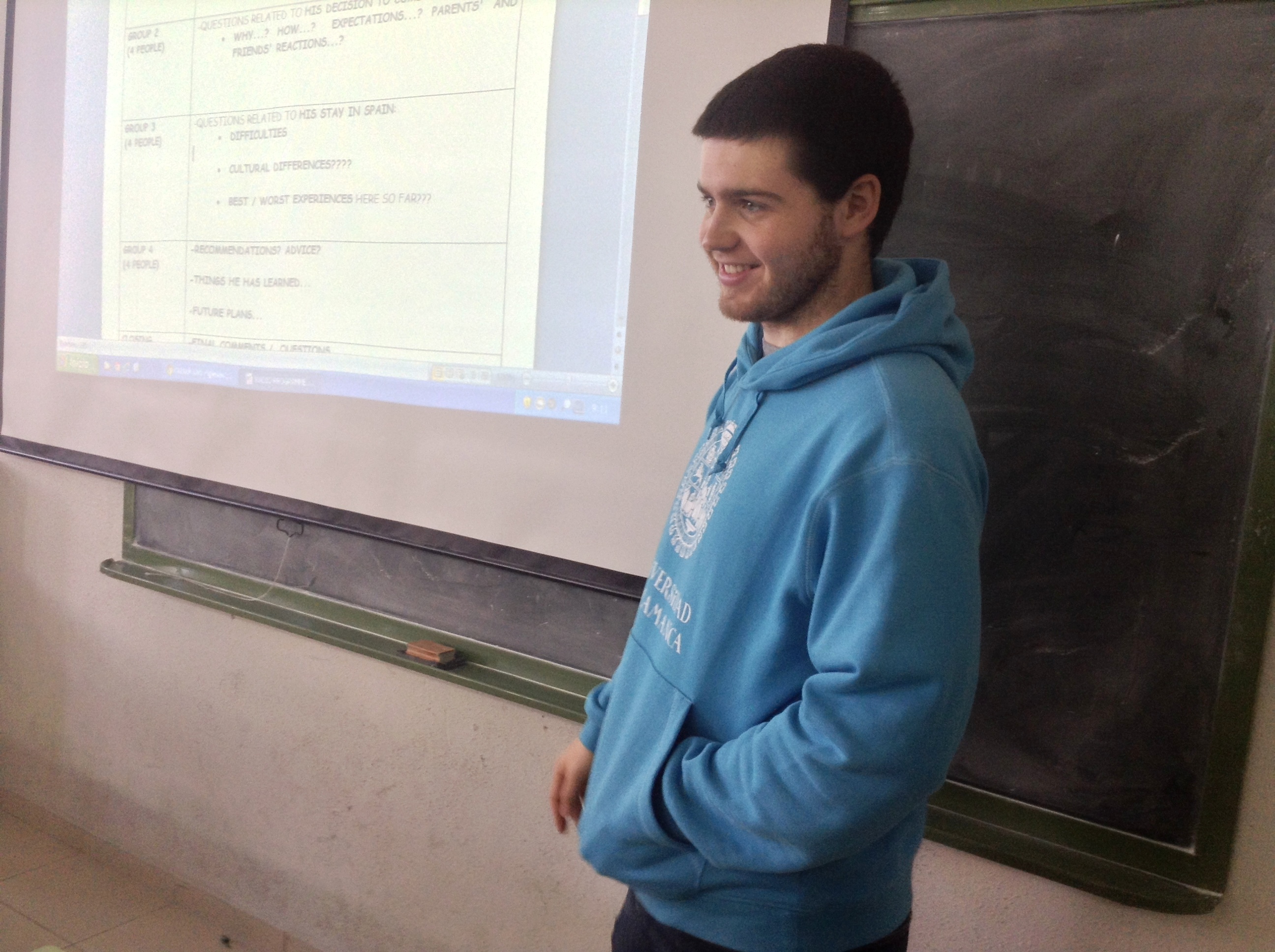 On his first day he was a bit nervous because he had never taught and he didn't know if we would like him, but we have had a great time together. He has been almost nine months with us and we will be missing him a lot next year.
He has helped us to learn a lot of vocabulary, we have improved our pronunciation thanks to him and he has also helped us to get to know about the differences between British and American English. Besides, Kevin has made some presentations about American culture and traditions so that we would learn about Halloween, Black Friday, Thanks Giving Day, Independence Day or the 4th of July…  
Kevin has not only been with us in the English Literacy lessons, but also in the Natural Sciences and Social Sciences lessons and he has helped us to prepare some cross-curricular projects (e.g. A Cross-curricular project about different cities all over the world, another about Natural Disasters, another about Uranium Mining, and presentations about interesting people we had learned about in Natural Sciences and Social Sciences...)  
In his last week at our high school, we have used the IPADs to make our first radio programme. We have interviewed Kevin because we wanted to learn more things about him and we wanted that everyone at the high school would know him better. Besides, we wanted to remember him and that he would have something from us.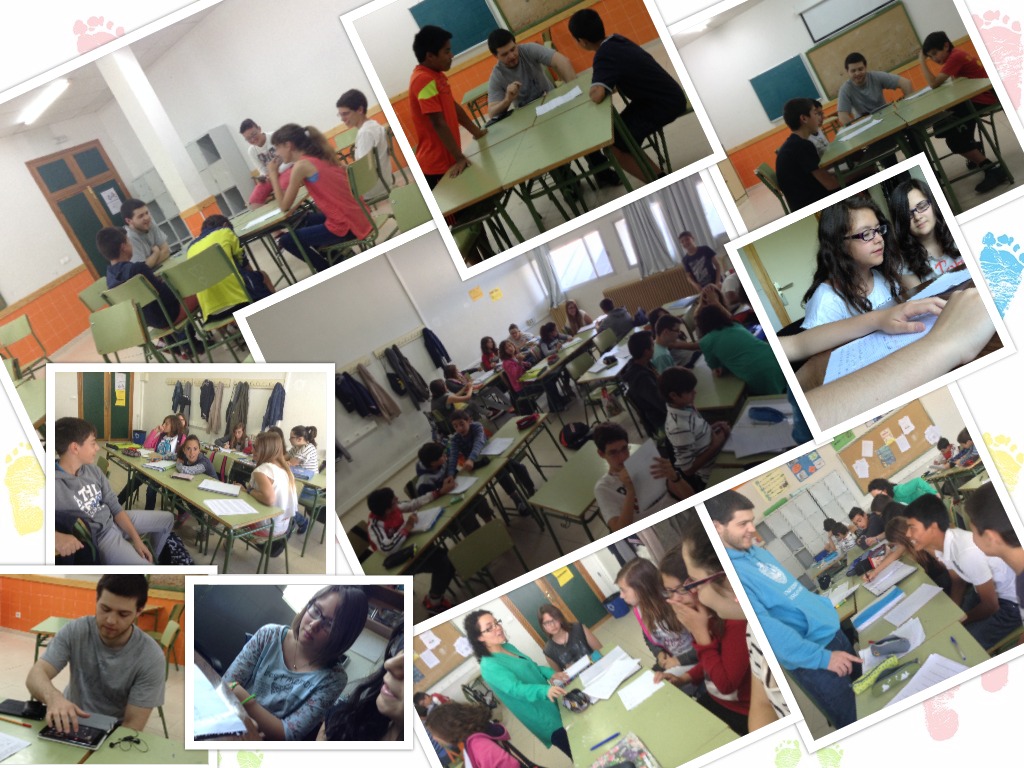 Click here to listen to Kevin's interview. It's our first interview, and we didn't have a lot of time to prepare it, but we hope you like it.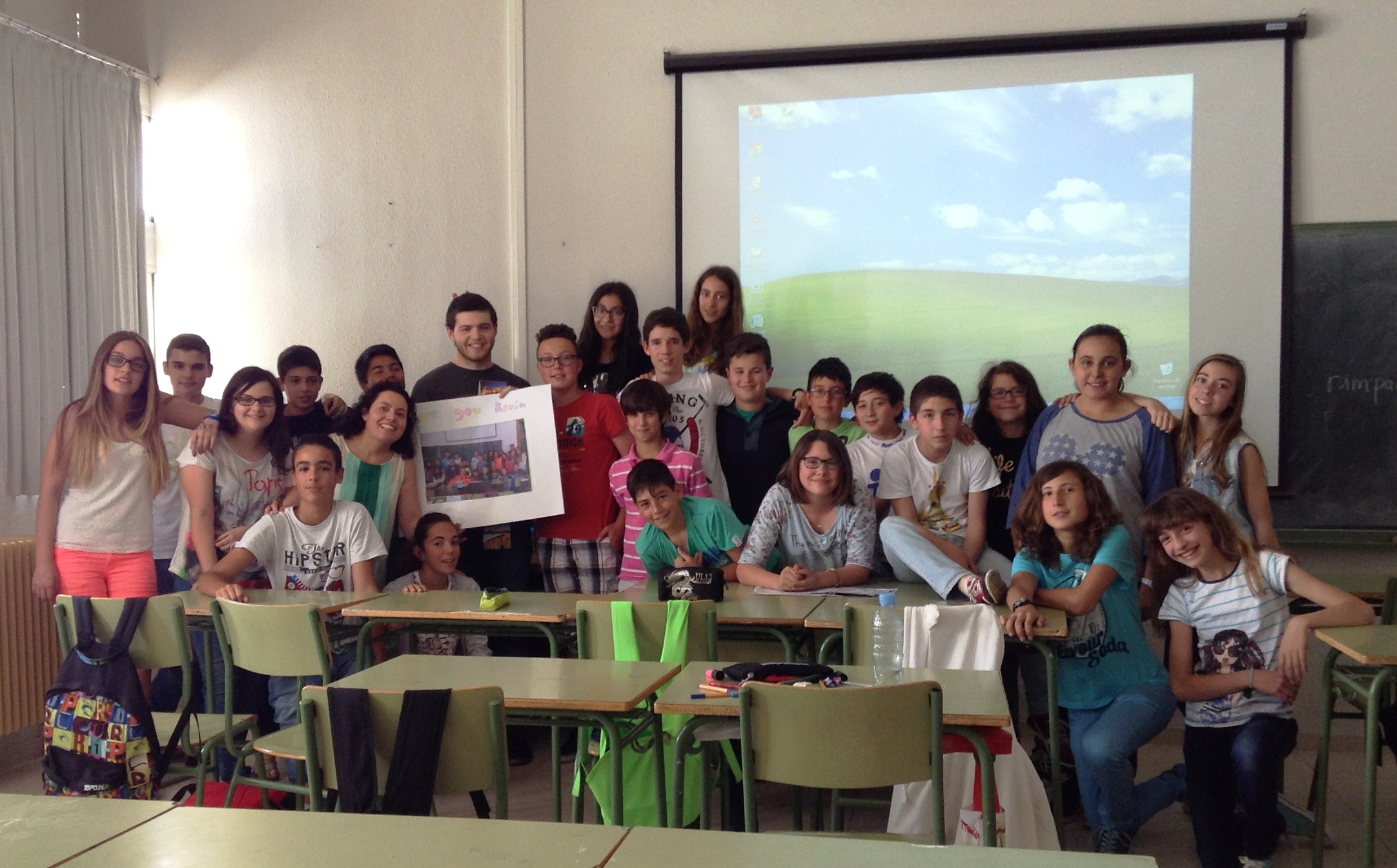 This is a picture of the whole class with Kevin on his last day. He is holding a poster with a group picture we have given him so that he wouldn't forget us.
THANKS FOR THIS YEAR, KEVIN!!